Molecular diagnosis is a method of measuring the presence and concentration of nucleic acids (DNA, RNA), which are the most basic units of genetic material that comprise an organism.
There has been fastest ever technology development in recent years, and various new products are being developed. The demand has increased rapidly in domestic and overseas markets because of the COVID-19 pandemic.
Molecular diagnosis is the fastest way to respond to new pandemic situations and it has become a standard for determining infection of disease thanks to its high accuracy.
GCMS continues to research and develop molecular diagnostic reagents.
We are developing a portfolio of products that can quickly and accurately diagnose infectious diseases (pandemic), cancer, genetic diseases, and various other malignant diseases that cause long-term pain to people.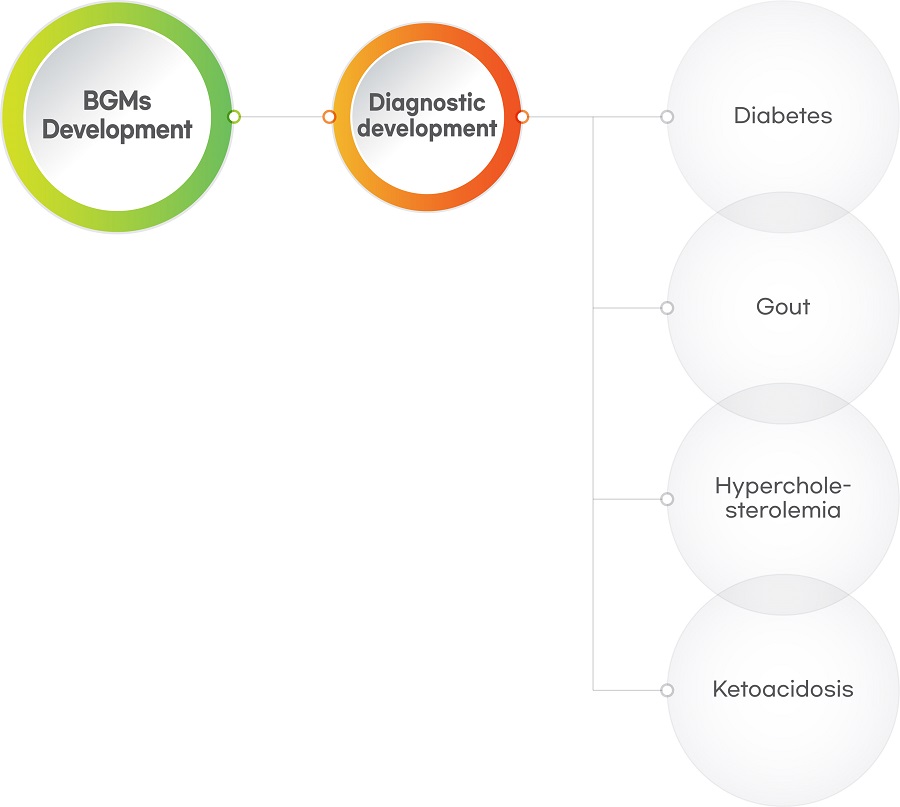 Molecular diagnosis - Research products - PCR materials
Molecular diagnosis - Diagnostic products - Infectious diseases, Genetic mutation diseases, Antibiotic resistant germs, Oncogenic factor